NO.1 TECH SERVICE PROVIDER IN HAMPSHIRE
Do what you do without your tech Getting in the way
We know how important a reliable technical partner is to you.
This is why we work proactively in and around the Southampton area to deliver bespoke IT solutions that ensure your business can grow without all the 'tech-aches'.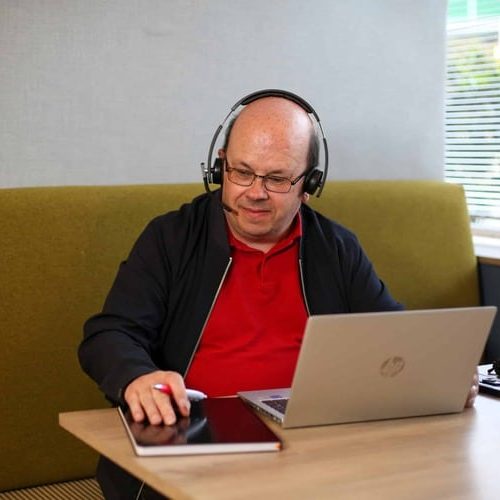 Not just another IT Consultancy
We are a proactive IT specialist dedicated to relieving you of all of your technological worries and time-stressors. Our main services include but are not limited to:
IT services company, based in Southampton
We work with industry-leading service providers endeavouring to provide the highest standards of service and reliability.
"Philip has helped me with my computer for several years; as a psychotherapist, issues of privacy and data protection are of importance to me, and he has given sound advice on that. He has set up new laptops for me and responded quickly and efficiently in any technical crisis. He has always been friendly and courteous."
We have used Kingstar for our networking and telecoms for several years and have found them to be very reliable and responsive. Philip knows his stuff and has saved us a lot of money by negotiating a better deal with BT for us.
Our company began using Kingstar services about a year ago. It was the best IT decision we have ever made. We have received outstanding customer service, an excellent level of technical support and at a really great price.
A professional manner with security always at the centre of all computer work. I would recommend Kingstar to you. Very quick to help even the most simple of problems. As to good value for money, I can assure you that all estimates are honestly calculated.
Kingstar are always punctual to respond and with any query/problem & responding in an acceptable time frame. Having used Kingstar for over a decade, I have never needed or wanted to go anywhere else to seek computer advice or solve maintenance or repair issues.
We have worked with Kingstar for the last 15 years + and we can genuinely say that as far as service and reliability goes they really have been "2ND TO NONE " Always on hand to give assistance whenever we call upon their services. a truly honest professional setup.
Specialising in solutions that ensure business continuity
Success to us looks like this: We anticipate and fix any potential problems before your system starts misbehaving.
Cost-effective, secure and reliable telecommunications are essential for your business.
Custom security that suits your needs and keeps your endpoints protected at all times.
Are you using Cloud safely and to its full potential? Most businesses are not, so let's change that.
We go above and beyond for you and your business. Enjoy 24/7 monitoring and access to IT specialists.
Cloud
Navigating the complex landscape of technology solutions can be daunting, especially when your business's growth and efficiency are at stake. In this article, we delve